Regular price
$205.00
Sale price
$160.00
Unit price
per
⇩ MSRP
Sold out
Share this find
The SUMMERSET™ Freestanding Pizza Oven Deluxe Cover

This deluxe pizza oven cover is made for the SUMMERSET™ gas freestanding pizza oven or propane freestanding pizza oven, and is designed to keep them safe from moisture and other outdoor elements.
What's Included?

This SUMMERSET™ deluxe cover has been recently updated! It's now made of premium 2-ply vinyl, and does an excellent job keeping your stainless steel countertop or built-in SUMMERSET™ pizza oven safe from the elements.

Heavy-duty 2-ply vinyl
Polyester lined backing
Weather resistant with UV protection
Tightens securely with drawstrings
Note: This also fits the Pacific Living freestanding pizza ovens
SUMMERSET™ is based in Huntington Beach, California, and they manufacture some of the most innovative stainless steel outdoor kitchen products on the market today! When it comes to pizza ovens, you simply will not find a better stainless steel pizza ovens at the "below $2,000" price point than the ones made by SUMMERSET™. They are stainless steel from top to bottom and include a lifetime manufacturer's warranty.
SUMMERSET™ Pizza Ovens Lifetime Warranty
SUMMERSET™ pizza ovens have a lifetime warranty against any defects in the manufacturing & workmanship on the construction, cooking grates, burners, burner covers, valves, & temperature gauge. Electrical and all other parts & components are covered for three years (labor not included). Registration form must be submitted online within 30 days of the purchase date to validate the warranty. Refer to the manufacturer's manual that comes with your pizza oven for full warranty details.
View full details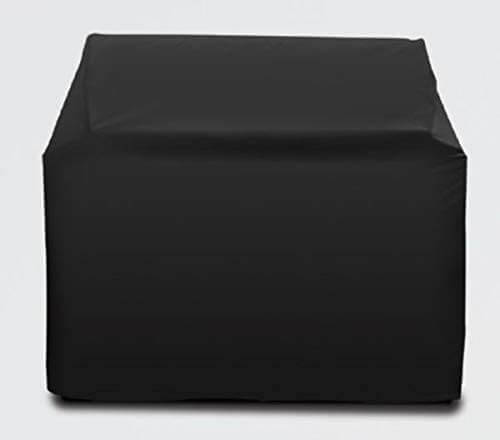 Pizza Oven FAQs
How are your pizza ovens shipped?

Our pizza oven accessories & the small portable pizza ovens are shipped via UPS or FedEx and will be delivered directly to your doorstep.

However, most of our pizza ovens are shipped via freight, and we include the cost of a lift gate (the platform that lowers your oven down to the curb) upon delivery. If your pizza oven is shipped via freight the shipping service company will call you in advance to schedule your delivery, so make sure to provide your best daytime phone number with your order info within checkout.

Keep in mind that freight delivery drivers are not required to move your package into your garage or backyard, so you will need to open the package up on your curb or driveway and carry all of the components to where you plan to store or set up your pizza oven.

We're here to help, so contact us with any questions!
Can I use one of your pizza ovens indoors?

Most of our pizza ovens are specifically made to use outdoors, but some of our commercial pizza ovens are built for indoor use (if they are properly vented to the outside).

Some of our outdoor pizza ovens (like our stone pizza ovens) can also be used indoors if you properly prepare for it. This requires venting to the outside, and also making sure that the surrounding are fire resistant. We recommend clearing this with your insurance provider, especially if you are using a pizza oven inside of your shop or business.
Will my pizza oven strictly cook pizza?

No, you can cook virtually anything you would cook in a traditional oven in your pizza oven. Just keep in mind that the internal cooking temperature of a pizza oven is generally much higher than it is in a traditional (indoors) oven, so adjust cooking times accordingly.
Where can I find good pizza recipes?

Start with our top 100 pizza recipes list, it's an awesome resource for the aspiring pizza cooking chef. That list shows rating, ingredients, instructions, and even tasting notes for all 100 pizza recipes lilsted!